AcNZ (Acupuncture New Zealand)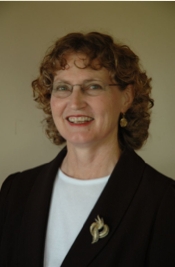 Message from Paddy McBride, ANZ Immediate Past President
Many of those who teach at the New Zealand School of Acupuncture and Traditional Chinese Medicine, as well as many graduates from the School, are members of Acupuncture New Zealand (AcNZ). We are very happy to welcome current students to also join with us and become members of our organisation. AcNZ has a very strong commitment to support our members in the provision of safe and effective healthcare for all New Zealanders.
There is no doubt that the general public are increasingly choosing acupuncture and Chinese medicine as their primary health care system. More and more people are seeking to take greater responsibility for their own health and are realising that acupuncture and Chinese medicine, with strong emphasis on the maintenance of wellbeing, are able to provide what they are looking for.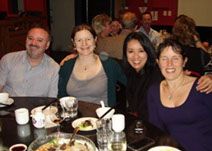 This is an exciting time in the development of our profession in New Zealand. At the same time as moving more into the realms of research and scientific evidence, we are also becoming more aware of the importance of the history and philosophy that underpins our medicine. As all of us who have studied Chinese medicine know, balance is essential in all aspects of life. As the ancient philosopher Laozi said in the Dao de Jing: "Stay with the ancient Dao but move with the present".
New Zealand has something of a name for being a country of innovation – there is no reason why we cannot lead the world into the integration of the very best that both eastern and western medicine have to offer. Current students of acupuncture and Chinese medicine have a great deal to look forward to.
About AcNZ
First established in 1977 as the New Zealand Register of Acupuncturists, and with more than 500 members throughout New Zealand, AcNZ is the oldest and largest professional body representing acupuncturists in New Zealand. ANZ members have been recognised as ACC treatment providers since 1990.
A member of the World Federation of Acupuncture and Moxibustion Societies as well as the World Federation of Chinese Medicine Societies, AcNZ also has strong affiliations with acupuncture associations in Australia, China, the United States and Britain.
AcNZ is very pleased to support students by providing free membership to all those enrolled in a full course of study in the field of acupuncture and/or Chinese Medicine in New Zealand. The benefits of student membership are as follows:
Free membership with optional access to the extensive AcNZ library
Being a student member of a professional group of acupuncturists and, therefore, able to keep up with current information through receiving the AcNZ monthly newsletter
Access to the member's area of the AcNZ website and take advantage of being able to ask assistance from experienced practitioners
Student members are able to attend regional meetings as non-voting members
Fee reduction to attend the AcNZ annual conference (held every year in Wellington at the end of June), seminars and workshops